ICT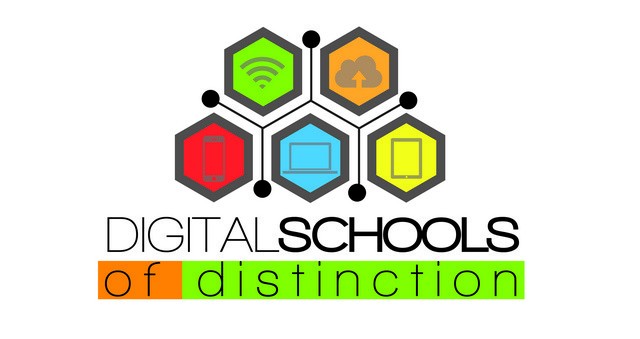 "Digital Schools of Distinction is a flagship programme which aims to promote, recognise and encourage excellence in the use of technology in primary schools."
We are Digital School of Distinction. As a part of the award the school must continue to meet a variety of criteria to show that we are using technology effectively. This is not only for admin needs but that the priority is student access and use of technology. To that end the school community continues to invest in the resources and IT in the school with staff members engaging in professional development in using ICT to provide quality learning experiences for our students.
In Scoil Eoin Baiste we have the following ICT resources:
Each classroom has a 75" ActivPanel
Each classroom has a visualiser
Each classroom has access to 15 tablets
A computer room with desktop computers
Special Education Teachers have 2 tablets & laptops
We endeavor to use ICT to communicate to the entire community. This includes school events, school successes, communicating with our families as well as showcasing the work of our pupils on this website and Facebook page.
In 2018 the school introduced the use of Seesaw as a tool for self-evaluation by the pupils. This proved very useful as Seesaw was then used for communication with pupils during Covid-19 lockdowns.
Scoil Eoin Baiste, Umlagh, Carrigart, Co.Donegal | Phone: 074-9155132 | Roll Number: 19252i