Active Schools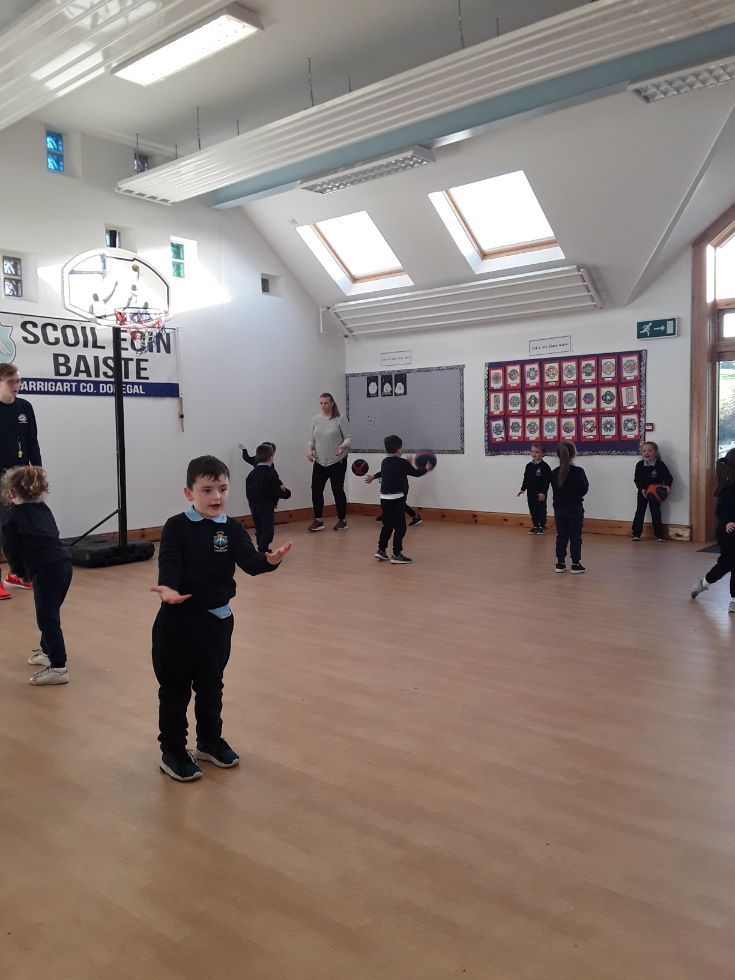 The Active Flag
The Active Flag is a Department of Education and Skills initiative that recognises schools that "strive to achieve a physically educated and physically active school community". See website www.activeschoolflag.ie for details. Our pupils, staff and parents are committed to making activity and exercise a fun and everyday way of life in our school. We have been enjoying our active flag journey over the last number of years and our active flag committees have been leading us in many initiatives to keep us healthy and active.
Physical Education programme
Each class participates in a minimum of one hour timetabled physical Education per week. Pupils take part in lessons that cover the strands of the Physical Education Curriculum - Athletics, Dance, Games, Gymnastics and Outdoor and Adventure activities. Senior classes now take part in the aquatics strand also. These lessons take place in the hall and in the playground and school grounds.
Physical Activity Initiatives
In addition to PE lessons pupils take part in many fun activities to stay active. Our school day is regularly revitalized within the classroom with 'brain break' activities such as yoga, dance, aerobics and Zumba thanks to the Go Noodle website, the Bizzy Breaks programme and teacher led physical movement breaks. These regular brain breaks boost energy levels fuelling the children's brains for further learning. These breaks are particularly important on rainy days when we can't get outside and movement breaks are extended on these days.
We have many initiatives to promote activity throughout the day and school year. These include the K a day, 10@10, class walks, using the playground markings and having active rewards, such as for line of the week.
Teachers also use activity throughout the curriculum. For example maths trails, nature walks, tours of the school, Deir O Gradaigh as Gaeilge.
Scoil Eoin Baiste was awarded its first Active Flag in 2019. The school has always been an "active" school and prides itself in exposing the children to a large variety of sports throughout their primary school experience. In Scoil Eoin Baiste the following sports are played:
-Soccer
-Gaelic
-Basketball
-Rounders
-Handball
-Athletics
-Swimming
-Dance
Scoil Eoin Baiste, Umlagh, Carrigart, Co.Donegal | Phone: 074-9155132 | Roll Number: 19252i